It all started with curiosity getting to understand regions of the world much better, be it out of private choice or business needs. All of the crew have been travelling extensively.
It takes the combination of character, passion and ability to form a strong team that has the ability to operate united even in the toughest situations and when everything seems to go wrong. 
Meet the guys who accepted this challenge.
Our plane is the familiar Pilatus PC-12 NG with the registration HB-FVC, read as a Swiss registered (HB) followed by Swiss produced (F) aircraft.
This aircraft is powered by a Pratt & Whitney 6A-67P Turboprop and has the capacity for two pilots and 8 passengers. The max cruise speed is 280 ktas, max range 1'560 nm and max operating altitude is 30'000 ft. 
The PC-12 is a single-engine turboprop-powered aircraft, designed for performing in multiple roles and to deliver equal performance and safety to twin-engine aircraft. 
This airplane has exceptional versatility and is capable of operating within the most rugged environments, it is one of the few pressurized turbine-powered aircraft capable of operating from rough landing strips.
Complete gear for a 5 week trip — Edition 2016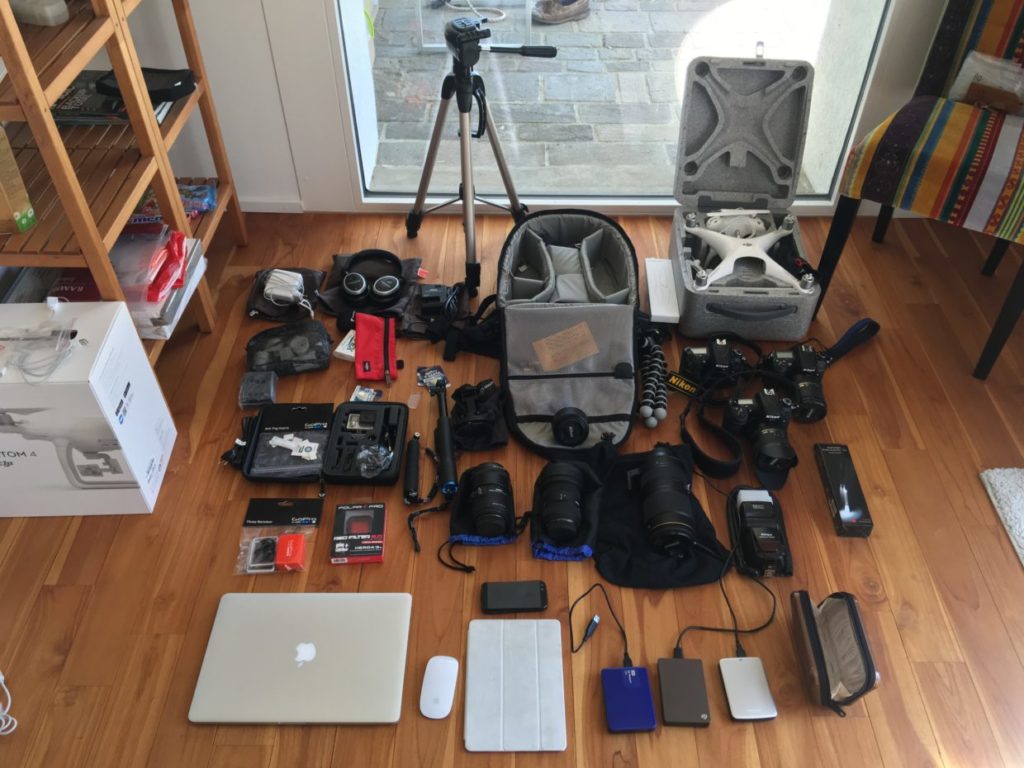 Nikon D750 and D610, D7000 backup | Nikon 3.5/-5.6 24 – 120mm, 1.8/50mm, 1.8/85mm, 4.5 – 5.6/80 – 400mm | Sigma 4.5-5.6 12 – 24mm, 2.8/105mm Macro | Nikon SB-800 | GoPro Hero 4 black | DJI Phantom 4 drone | MacBook Pro Retina 15 | iPhone 6 | iPad Air | 12 TB Storage | Audio Technica headphones