It's all about fantastic journeys by hopping a bunch of destinations and islands during a couple of weeks. We are proud to share unforgettable moments from each visited location as well as amazing footage taken with a state of the art photography, drone and travel gear.
It all started with curiosity getting to understand regions of the world much better, be it out of private choice or business needs. All of the crew have been travelling extensively.
It takes the combination of character, passion and ability to form a strong team that has the ability to operate united even in the toughest situations and when everything seems to go wrong. 
Meet the guys who accepted this challenge.
Our plane is the familiar Pilatus PC-12 NG with the registration HB-FVC, read as a Swiss registered (HB) followed by Swiss produced (F) aircraft.
This aircraft is powered by a Pratt & Whitney 6A-67P Turboprop and has the capacity for two pilots and 8 passengers. The max cruise speed is 280 ktas, max range 1'560 nm and max operating altitude is 30'000 ft.
The PC-12 is a single-engine turboprop-powered aircraft, designed for performing in multiple roles and to deliver equal performance and safety to twin-engine aircraft.
This airplane has exceptional versatility and is capable of operating within the most rugged environments, it is one of the few pressurized turbine-powered aircraft capable of operating from rough landing strips.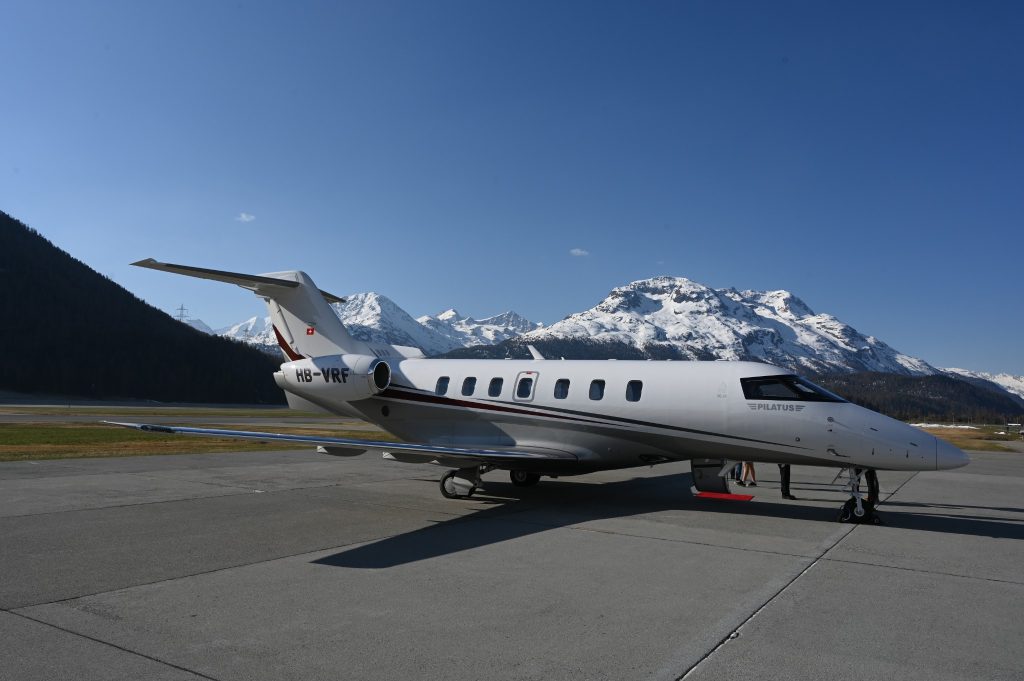 The World's First Super Versatile Jet, the PC-24 is simply unique. It's the only aircraft combining the versatility of a turboprop with the cabin size of a medium-light jet, and the performance of a light jet. It's a plane that simply doesn't fit into any of the existing business jet categories.
The PC-24 has been engineered to be "off-road" compatible from the beginning. Its outstanding short-field performance – even on unpaved runways – opens up an incredible level of mobility.
With a cruise speed up to 440 kn (815 km/h) and a range of 1'800 mmi (3'334 km) at an altitude up to 45'000 ft (13'716 m) this airplane puts our travel ambitions and ability to reach places into another dimension.