A fantastic journey around the legendary South Pacific by private plane. We are proud to share unforgettable moments being daily reports and photos from each visited island or location as well as amazing footage taken with a GoPro 4 and a Phantom 4 drone.
Flight distance in nautical miles
After three previous and successful journeys it became clear that this would not be the end.
So here we are trying to keep the sequel alive and kicking. This time the crew has changed and the new composition now contains two new members besides the pilots. All of them have one thing in common: to see more of the legendary South Pacific.
While all of us have been to the more common places and islands visited in this region such as Tahiti and Fiji, on this voyage we are focussing more on the less travelled routes. And since everybody on the plane belongs to the 100+ countries club, adding more to the list of countries visited was also a motive. Consequently the focus will be on Micronesia and Melanesia.
Our plane is the familiar Pilatus PC-12 NG with the registration HB-FVC, read as a Swiss registered (HB) followed by Swiss produced (F) aircraft.
This aircraft is powered by a Pratt & Whitney 6A-67P Turboprop and has the capacity for two pilots and 8 passengers. The max cruise speed is 280 ktas, max range 1'560 nm and max operating altitude is 30'000 ft. 
The PC-12 is a single-engine turboprop-powered aircraft, designed for performing in multiple roles and to deliver equal performance and safety to twin-engine aircraft. 
This airplane has exceptional versatility and is capable of operating within the most rugged environments, it is one of the few pressurized turbine-powered aircraft capable of operating from rough landing strips.
Complete gear for a 5 week trip — Edition 2016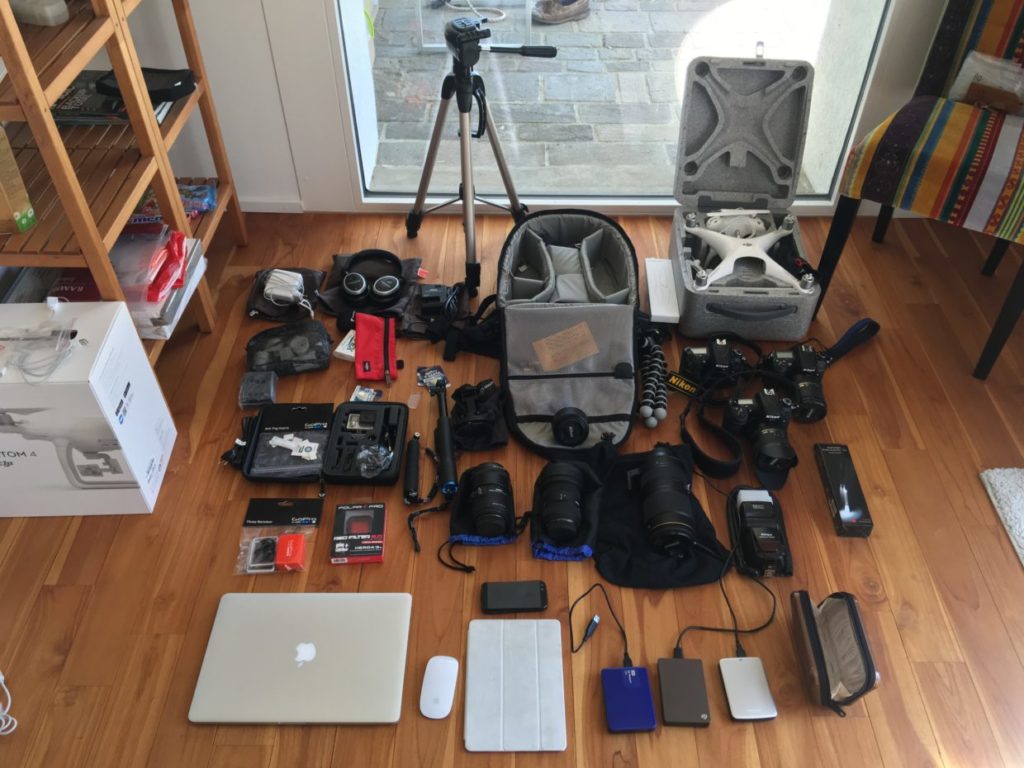 Nikon D750 and D610, D7000 backup | Nikon 3.5/-5.6 24 – 120mm, 1.8/50mm, 1.8/85mm, 4.5 – 5.6/80 – 400mm | Sigma 4.5-5.6 12 – 24mm, 2.8/105mm Macro | Nikon SB-800 | GoPro Hero 4 black | DJI Phantom 4 drone | MacBook Pro Retina 15 | iPhone 6 | iPad Air | 12 TB Storage | Audio Technica headphones
The Southern part of the Pacific Ocean, generally referred to as "the South Pacific" is mostly known for small islands and lagoons with idyllic beaches and turquoise waters. But it is also the place where a wide variety of people with their cultures have been living for thousands of years.
More recent major historical events were World War II and the testing of nuclear and hydrogen bombs which left some of the islands untouchable for decades. And last but not least, some of these islands many consider paradise are threatened by the effects of global warming and may not be around anymore past the twenty-second century.